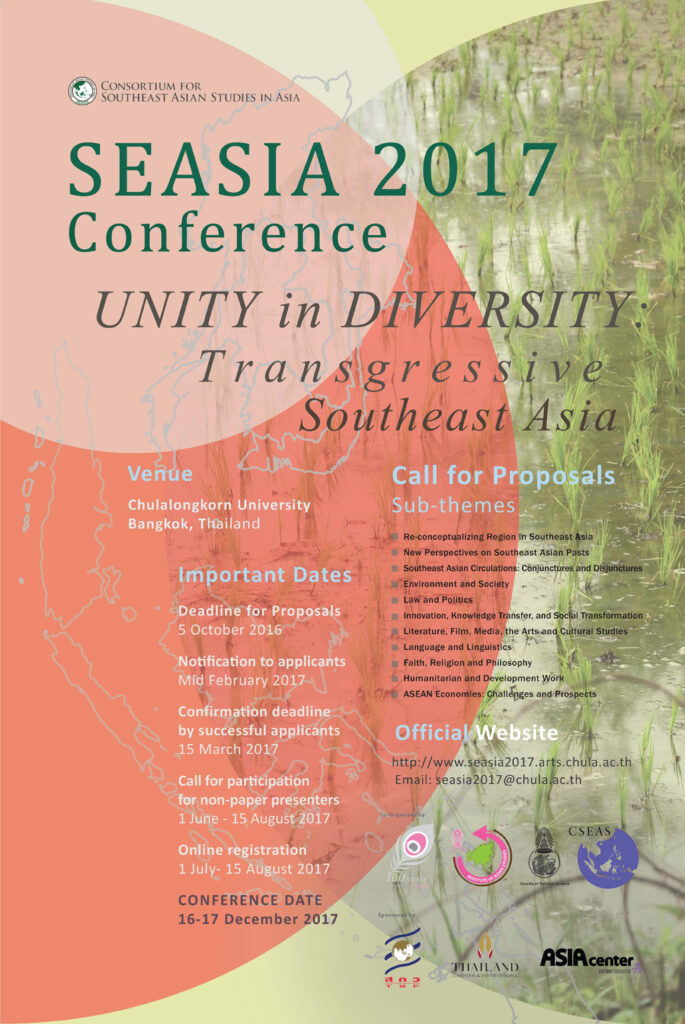 Following the successful inaugural conference hosted by Kyoto University in 2015, the 2nd Biennial Conference (SEASIA 2017) was hosted by Chulalongkorn University on December 16-17, 2017, in close collaboration with the Center for Southeast Asian Studies (CSEAS), Kyoto University. The theme of the conference was "Unity in Diversity: Transgressive Southeast Asia." The Chulalongkorn University Conference Committee (CUCC) was formed as a collaborative effort among three key entities on the Chulalongkorn University campus: the Institute of Asian Studies (one of SEASIA's founding members), the Faculty of Arts, and the Faculty of Political Science.
Over 450 registered participants from Southeast Asia, Northeast Asia, North America, Europe, Australia, and New Zealand attended the conference, representing 29 countries and 166 institutions. They ranged from Masters and PhD students to professors and well-known scholars in various fields. Participants presented 290 papers that covered a staggering range of topics discussed in 58 regular panels and six special programs.
The Opening Ceremony was presided over by the Guest of Honor, Her Royal Highness Princess Maha Chakri Sirindhorn. Professor Chaiwat Satha-Anand, Director of the Thai Peace Information Center at Thammasat University delivered the keynote address.